Chicken Francese like Sbarro's®
Prep. Time: 0:30
Serves: 5
5 boned, skinned chicken breast halves
5 eggs
3 oz. grated Romano cheese
1 tsp. dried parsley
1 pinch ground white pepper
all-purpose flour - for coating
1/8 cup olive oil
1 cup chicken stock
1 cup butter
2 lemons - juice of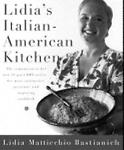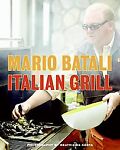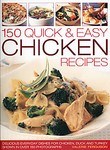 -Pound chicken breasts flat and cut in half. Set aside.
-Whisk together eggs, Romano cheese, parsley, and white pepper. Set aside.
-Put flour in a shallow bowl. Set aside.
-In a skillet, heat oil over medium heat. Check temperature by dipping a corner of a chicken piece in oil. If it boils slowly, oil is ready.
-Coat both sides of a piece of chicken with flour.
-Coat chicken in egg mixture, allowing excess egg to drip off, then place chicken in hot oil.
-Repeat with remaining chicken.
-Fry each side of chicken until a light blond color.
-Remove chicken from pan and keep warm.
-In the skillet, bring chicken stock to a light boil.
-Add butter, stirring constantly, until melted.
-Add lemon juice and cook for 1 minute while stirring constantly.
-Pour sauce over chicken.
Notes: Garnish with lemon slices and chopped fresh parsley.
Make It A Meal: Serve with Spaghetti and Garlic Rolls


Do not reprint, publish, or display content within this site without permission from the Webmaster
unless for personal use. Copyright © 2003-2012 All Mixed Up, Ltd. All Rights Reserved.