Seafood Pizza
Prep. Time: 0:40
Serves: 8
12" un-cooked pizza crust
1 Tbls. olive oil
3/4 cup crab meat
3/4 cup salad shrimp
1/2 cup crushed pineapple - optional, drained
5 mushrooms - sliced
4 1/2 oz. sliced black olives - drained
1/4 cup diced green bell pepper
1 cup shredded mozzarella cheese - low fat okay
1 cup shredded white cheddar cheese - low fat okay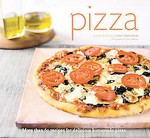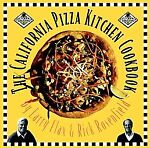 -Spread pizza dough on to a greased pizza pan or pizza stone.
-Brush dough with oil.
-Top with crab, shrimp, pineapple, mushrooms, olives, green pepper, mozzarella, and cheddar cheese.
-Bake in a 450 degree oven until cheese is bubbly.


Do not reprint, publish, or display content within this site without permission from the Webmaster
unless for personal use. Copyright © 2003-2012 All Mixed Up, Ltd. All Rights Reserved.