Submitted By: Heather S. Berg
Prep. Time: 0:30
Serves: 36
2 cups all-purpose flour
1 tsp. baking soda
1 tsp. ground cinnamon
1 cup shortening
1 cup granulated sugar
2 eggs
1 tsp. vanilla extract
5 med. ripe bananas - mashed
2 cups rolled oats
2 cups semi-sweet chocolate chips OR raisins - optional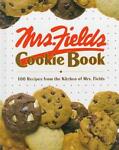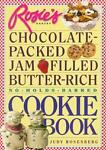 -Combine flour, baking soda, and cinnamon; set aside.
-With an electric mixer, cream together shortening, sugar, eggs, and vanilla.
-Slowly beat dry mixture into wet mixture.
-Stir in bananas, oatmeal, and chocolate chips/raisins by hand.
-Drop by teaspoonfuls onto greased cookie sheets.
-Bake in a 375 degree oven for 10-12 minutes.
Other Oatmeal Cookie recipes on this site:


Do not reprint, publish, or display content within this site without permission from the Webmaster
unless for personal use. Copyright © 2003-2012 All Mixed Up, Ltd. All Rights Reserved.