Soda Cracker Pie
Submitted By: Heather Nandell
Prep. Time: 1:00
Serves: 8
3 egg whites - beaten
1 cup granulated sugar
1/2 tsp. baking powder
14 saltine crackers - crushed fine
1/2 cup chopped nuts
1 cup Cool Whip®
1 box frozen strawberries - thawed, strained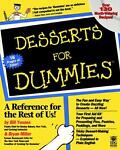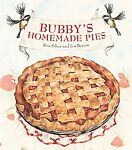 -Slowly add sugar to egg whites and beat until stiff.
-Add remaining ingredients.
-Pour into well greased 9 1/2" pie plate.
-Bake in 325 degree oven for 40 minutes.
-When cool, top with mixture of Cool Whip® and strawberries.
This is quick, easy and great. Made it 30 years ago and lost the recipe. Now cooking for grandchildren. Know it will be a hit. Same recipe if I remember correctly. I put ice cream over it but berries sound great also


Do not reprint, publish, or display content within this site without permission from the Webmaster
unless for personal use. Copyright © 2003-2012 All Mixed Up, Ltd. All Rights Reserved.