Sticky Fingers like Winger's®
Breaded chicken strips coated in a sweet and
savory sauce like Winger's® Original Amazing
Sauce and baked to create a sticky coating.
Submitted By: Lacey LaVake
Serves: 2 - 4
Prep. Time: 0:30

1/3 cup brown sugar
1/3 cup Worcestershire sauce
1/4 cup ketchup
1 Tbls. honey
2 tsp. hot sauce (more or less as desired)
2 tsp. apple cider vinegar
12 - 16 oz. box frozen breaded chicken tenders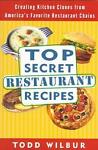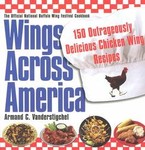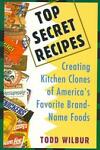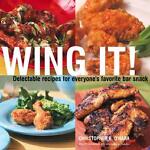 -In a saucepan over low heat, combine all ingredients, except chicken. Warm sauce, stirring occasionally, while you cook the chicken.
-Prepare chicken as directed on package in the oven.
-Toss chicken in sauce and remove with a slotted spoon to a cookie sheet sprayed with non-stick cooking spray.
-Bake in a 350 degree oven for 5 - 7 minutes, or until sauce thickens and becomes sticky.
-Serve chicken with remaining sauce on the side for dipping.

Notes: These chicken strips taste great when prepared in a quesadilla. You can also use this sauce to coat chicken wings.
Make It A Meal: Serve with Amarillo Cheese Fries and Dip like Lone Star's® and Fresh Broccoli Salad.
This is the second time that we made the sticky fingers. The only real changes we made the 2nd time was upping the ketchup to 1/3, honey to 2 T and used rice vinegar rather than apple (we didn't have any). Quick and easy. thanks!

The Worcestershire Sauce seemed a little strong

Very,Very delicious!!!
Do not reprint, publish, or display content within this site without permission from the Webmaster
unless for personal use. Copyright © 2003-2012 All Mixed Up, Ltd. All Rights Reserved.