Lemon Chicken Scaloppini
like T.G.I. Friday's®
Creamy lemon and white wine sauce over sautéed chicken,
mushrooms, and artichokes served atop a bed of angel
hair pasta, and then sprinkled with pancetta and capers.
Submitted By: PCrawfordSwinton@aol.com
Serves: 6 - 8
Prep. Time: 1:00

2 cups Chablis wine OR other very dry white wine
1 1/2 tsp. fresh-squeezed lemon juice
1 Tbls. real butter
2 cups heavy whipping cream
2 tsp. fresh minced thyme OR 1 tsp. dried thyme
1/2 tsp. salt
1/2 tsp. ground black pepper
2 - 2 1/2 lbs. boneless, skinless chicken breasts
2 Tbls. olive oil OR vegetable oil
8 oz. sliced fresh mushrooms
2 lemons – sliced in half
1/2 cup heavy whipping cream
1/2 cup coarsely chopped, canned artichoke hearts
4 tsp. chopped fresh parsley OR 2 tsp. dried parsley
1 lb. box angel hair pasta
4 oz. pancetta – chopped (optional)
4 Tbls. capers (optional)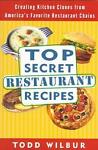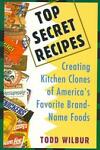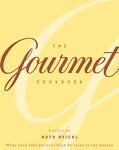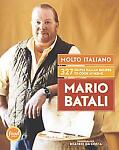 -In a 2-quart saucepan, boil wine until reduced by half. Add lemon juice to pan, then whisk in butter until melted. Add 2 cups cream and simmer on low heat until thickened, stirring often. Remove from heat, stir in spices, and set aside.
-Pound chicken breasts with the flat side of a meat mallet or the bottom of a glass until thin.
-Fill a large pot with water and begin to heat to boiling (for preparing pasta later).
-Heat oil in a large skillet or wok over medium-high heat; add chicken to pan and sauté on each side for 60 – 90 seconds, or until chicken is cooked through. Add mushrooms to pan and sauté with until mushrooms begin to soften. Squeeze juice from both lemon halves over chicken and mushrooms; pick out any seeds. Add 1/2 cup cream to pan and bring to a boil, stirring often. Remove from heat; stir in artichokes, parsley, and prepared lemon sauce; set aside and keep warm.
-Add pasta to boiling water and cook as directed on package.
-In a separate skillet or pan over medium-high heat, quickly sauté pancetta and capers until pancetta is browned; remove from heat.
-On individual serving plates or one large platter, swirl portions of drained pasta into "nest(s)". Arrange chicken pieces in center of nest, pour sauce/mushrooms over and around chicken, and then sprinkle pancetta/capers evenly over all.

Notes: If desired, skip the pancetta and capers. This layer does add flavor, but the dish will still be wonderful without it. What I do is chop 4 slices of bacon and sauté them with the chicken instead.
Make It A Meal: Serve with Salad like The Pasta House's® topped with Garlic Parmesan Croutons.
Do not reprint, publish, or display content within this site without permission from the Webmaster
unless for personal use. Copyright © 2003-2012 All Mixed Up, Ltd. All Rights Reserved.