Prep. Time: 5:30
Serves: 8
2 Tbls. butter OR margarine
3 lbs. rump roast - trimmed of fat
2 stalks celery - chopped
1 lrg. onion - chopped
3 cloves garlic - minced
1/2 tsp. parsley flakes
1/2 Tbls. dried thyme
2 cups beef broth
20 whole peppercorns
1 whole bay leaf
1/2 Tbls. salt
2 carrots - sliced
2 potatoes - peeled, cubed
1/2 tsp. salt
1/3 cup all-purpose flour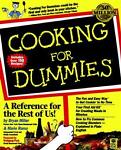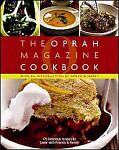 -Brown roast in butter in Dutch oven, then remove meat from Dutch oven.
-Sauté in celery, onion, garlic, parsley, and thyme in Dutch oven for 5 minutes, then return meat to Dutch oven.
-Add the beef broth, peppercorns, bay leaf, and salt to Dutch oven and bake in a 325 degree oven, covered, for 4 hours, basting every 1/2 hour.
-Remove roast from Dutch oven.
-Strain stock into bowl; discard vegetables.
-Using 2 forks, shred roast into bite-size pieces.
-Pour reserved stock over beef in Dutch oven.
-Add carrots, potatoes, and salt to Dutch oven and bake in a 325 degree oven for 45 minutes.
-Drain stock from Dutch oven and add enough beef broth to stock to make 3 cups.
-Whisk stock and flour together in saucepan and simmer until thick.
-Pour gravy over meat and vegetables.
Notes: The leftovers make delicious sandwiches.
Make It A Meal: Serve with Cheddar Biscuits like Red Lobster's®
This is a wonderful recipe. I made it for sandwiches and didn't bother with the vegetables. A very easy and fool proof recipe.

I have used this recipe for the last 3 years, I usually use whatever cut of roast that is most affordable, and always have great results, although... I do caution never leave out actual celery stalks... it is the key to really tender meat. My step mom can't cook, and she makes this roast to perfection every time as well. Kudos.


Do not reprint, publish, or display content within this site without permission from the Webmaster
unless for personal use. Copyright © 2003-2012 All Mixed Up, Ltd. All Rights Reserved.