Parrot Bay Coconut Shrimp
with Piña Colada Sauce
like Red Lobster's®
Shrimp coated in a coconut batter and coconut flakes,
served with a sweet coconut and pineapple sauce.
Serves: 4
Prep. Time: 0:35
1 1/2 cup corn starch - divided
2 cups plain bread crumbs
2 cups sweetened coconut flakes
1 1/2 cup liquid piña colada drink mix - divided
2 Tbls. powdered sugar
1/3 cup spiced rum
1 lb. raw jumbo shrimp - peeled, deveined, butterflied
1/3 cup sour cream
1/3 cup canned crushed pineapple - drained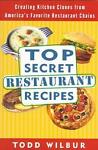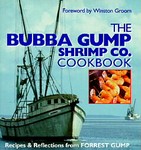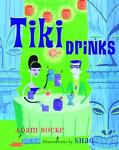 -Place 1 cup corn starch in a bowl; set aside.
-Combine bread crumbs, 1/2 cup corn starch, and coconut flakes in a separate bowl; set aside.
-Combine 1 cup pina colada drink mix, powdered sugar, and rum in a separate bowl; set aside.
-Coat shrimp in corn starch, then dip in pina colada mixture, then in coconut mixture, back into pina colada mixture, and back into coconut mixture.
-Carefully drop each coated shrimp into 375 degree oil, fry until golden brown; drain on brown paper bags.
-To make sauce, combine 1/2 cup piña colada drink mix, sour cream, and pineapple.
-Dip fried shrimp in sauce.
Make It A Meal: Serve with Bacon Scallion Mashed Potatoes like Applebee's® and Cheddar Biscuits like Red Lobster's®.
I have tried the Coconut Shrimp at Red Lobster and now have made it from your recipe. I must say, I could not tell the difference. Keep up the good work.

This recipe is wonderful. I made it the other night and felt like I was eating at Red Lobster. The only difference was that at Red Lobster, there isn't any clean up. There were a lot of prep dishes but the result was well worth it. Have made several of your copy cat recipes and each one was great and like the original.

Very close to the restaurant version, I was pleased with the results.

Robbie: you are my hero! I made this for my daughter and son-in-law and they were bowled over. The recipe is easy and the results are wonderful. THANK YOU.

Robbie, I made these for my co-workers for a surprise baby shower and all I can say is that everyone just loved them and devoured the entire lot! The sauce was perfect and the shrimp really came out very tasty and crisp...just the way Red Lobster has them! Excellent recipe!! Keep up the good work...your website is super!

I made these shrimp for dinner and they were fabulous! My husband loved them! They were so easy to prepare and worth the time. We thought they were equally as good cold! I am thinking about taking them to my next school luncheon. Thanks for the great recipe!

I tried the coconut shrimp recipe last night for dinner. It was very nice. However, the next time I make it I will only use about 1 1/2 cups of bread crumbs or less. I think it would have been nicer with less breading. I also added a few drops of rum to the sauce.

it was the best!

great recipe!!!

Amazing, lol although i made a mess from the coconut mix and the coconut shavings mix. nice recipe

I work in the kitchen at red lobster. I have not made thes at home but the one thing you are missing in the batter is Parrot Bay Rum. It is used in a pre wash with ice water coconut batter and the Parrot Bay Rum. This make all the difference in the world.
Do not reprint, publish, or display content within this site without permission from the Webmaster
unless for personal use. Copyright © 2003-2012 All Mixed Up, Ltd. All Rights Reserved.