Onion Blossom / Onion Flower
with Dipping Sauce similar to
Outback's® Bloomin' Onion® &
Lonestar's® Texas Tumbleweed
"Flowered" Vidalia onion breaded and
fried crisp served with a tangy sauce.
Serves: 4
Prep. Time: 0:45
1/2 cup mayonnaise - low-fat okay
2 Tbls. grated horseradish
2 tsp. tomato ketchup
1/4 tsp. paprika
1/4 tsp. salt
1/4 tsp. cayenne pepper
1 pinch dried oregano
1 dash black pepper
1 cup all-purpose flour
1 1/2 tsp. salt
1 1/2 tsp. cayenne pepper
1/2 tsp. black pepper
1 pinch ground thyme
1 egg - beaten
1 cup milk - low-fat okay
1 lrg. Vidalia onion - flowered (see instructions, below)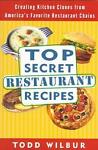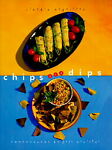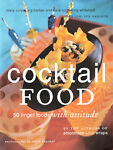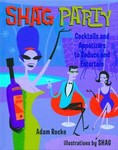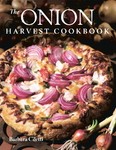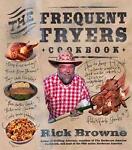 -Stir together first 8 ingredients; cover and refrigerate until needed.
-Stir together flour, 1 1/2 tsp. salt, 1 1/2 tsp. cayenne pepper, 1/2 tsp. black pepper, and thyme; set aside.
-Beat together egg and milk; set aside.
-Thoroughly cover flowered onion in flour mixture, shaking off excess; coat onion in egg wash; thoroughly cover onion in flour mixture, shaking off excess.
-Refrigerate coated onion for 30 minutes.
-Deep-fry in 350 degree oil for 10 minutes; drain on a brown paper bag.
-Serve fried onion with prepared sauce for dipping.
To flower an onion: Nifty gadgets that make these special cuts in one felt swoop are available at many kitchen stores and online. If you don't have one, following is my attempt to describe the process of hand-cutting: Slice 1" off of the top of the onion, leaving the root end intact. Remove the papery skin. With a sharp chef's knife, make slices from the center of the onion outwards, cutting down to about 1/2" from the root end. Your cuts should look like the spokes of a wagon wheel. Make a total of 16 cuts, spaced evenly. Gently spread out the pieces of onions. What you will have is an onion which resembles a flower. Good luck!
Make It A Meal: Serve with Marinated Steak like The Outback's® and Bread like The Outback's®.
It's important to flip the onion over so that the center inside of the onion is cooked. I tried this and both the coating and the sauce are better than the prepared mixes you get with the onion slicers on the market. My family loved it.

Outstanding, the sauce is simple amazing and simple, thanks from my whole family !!

i made your recipe for blooming onion. it was delicious. thank you so much.

Finally, a recipe that tastes great! This makes the 5th recipe I have tried-this one passes with flying colors! Kudos!

This recipe is great. Here's a tip for cutting onion. When peeled, turn the onion upside down & start cutting 1/2 inch from the top. I usually cut it in quarters & then cut the quarters twice more. Hold it together when you flour & egg. It will be easier this way than trying to stop the cuts from the top down.

This was really really good! The sauce is wonderful too. I agree that having a large onion is important. Two thumbs up!

I have tried this just yesterday and this recipe is not even close to the restuarants' version. The sauce base is not mayo-it's sour cream. My family did not like it at all. I am going to have to doctor-up this version into how to make the batter better for onion. This whole recipe needs to be redone. Instead of adding milk to egg, needs to be just egg. Better off, should make it just into batter, dip the onion in it, flour again, let it set, then fry it instead of egg wash/ flour. Maybe adding cornmeal to flour would make it even better close to the recipe. This whole thing was just terrible.
Do not reprint, publish, or display content within this site without permission from the Webmaster
unless for personal use. Copyright © 2003-2012 All Mixed Up, Ltd. All Rights Reserved.