Bread like The Outback's®
Hearty round loaves with rye and molasses.
Serves: 10-16
Prep. Time: 3:00
(3) .25 oz. pkts. active dry yeast
1 1/2 cup 110 degree water - divided
1 Tbls. granulated sugar
1/2 cup dark molasses
1 Tbls. salt
2 Tbls. vegetable oil
2 cups rye flour
up to 3 cups all-purpose flour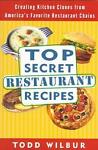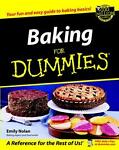 -Dissolve yeast in 1/2 cup warm water; stir in sugar; allow to rest for 6 minutes or until bubbly.
-Combine dissolved yeast, 1 cup warm water, molasses, salt, oil and rye flour in a large bowl; beat until smooth.
-Work in enough all-purpose flour until dough is smooth, pliable, and elastic, not sticky.
-Knead dough for 4 minutes.
-Place dough in a large bowl, cover with a damp cloth, and allow to rise in a warm place until doubled in size.
-Punch dough down.
-Divide and shape dough into 2 equal-sized loaves and place on a greased and cornmeal-dusted cookie sheet.
-Cover dough with a damp cloth and allow to rise in a warm place until doubled in size.
-Bake loaves in a 375 degree oven for 30 minutes, or until crust makes hollow sound when tapped on.
Notes: Serve with whipped real butter. Bread can be frozen for later use.
Make It A Meal: Serve with Marinated Steak like The Outback's® and a salad tossed with Caesar Salad Dressing.
Great recipe for the bread, but where can find the butter?

Try mixing plain butter or margarine with a couple of tablespoons of honey (to your taste) whip together with a mixer. Tastes great on this bread!

I am sorry but this bread in no way is like the outbacks in look or taste. This is the first recipe i have been disappointed with from you but I just thought I should let ya know.

Absolutely delishious. My husband loves to bake bread. I printed your recipe for him, he has made 2 batches - we were so pleased. Not only did we serve it as Outback does, but we made hoagie sandwiches with the small loaves as well. Next time we are going to make them into buns for other sandwiches we like to eat. Thanks!!!!!

In regards to the butter. Mix some brown sugar into the butter (they forgot to mix it in once when we ordered takeout). The honey butter is also good with hush puppies. Another good idea is to mix cinnamon and sugar with the butter.
Do not reprint, publish, or display content within this site without permission from the Webmaster
unless for personal use. Copyright © 2003-2012 All Mixed Up, Ltd. All Rights Reserved.