Biscuits like McDonald's®
Quick and easy, makes great breakfast sandwiches
and goes perfect with sausage gravy.
Prep. Time: 0:30
Serves: 6-8
1 1/3 cups all-purpose flour
3 Tbls. powdered milk
1 Tbls. granulated sugar
2 1/2 tsp. baking powder
3/4 tsp. salt
2 dashes cream of tartar
1/4 cup butter-flavored shortening
2/3 cups buttermilk
1/4 cup melted margarine - divided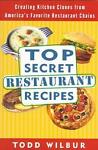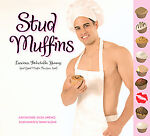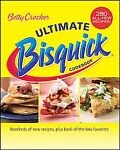 -Stir together flour, powdered milk, sugar, baking powder, salt, and cream of tartar in a medium bowl.
-Cut shortening into dry mixture until blended thoroughly.
-Stir in buttermilk and 2 Tbls. melted margarine until well blended.
-On a floured surface, knead dough for 1 minute, or until elastic.
-Roll out dough to 1/2" - 3/4" thick; using a wide glass or round cookie cutter, cut out circles; place biscuits on an ungreased cookie sheet.
-Bake in a 450 degree oven for 10-12 minutes, until golden.
-Brush hot biscuits with remaining melted margarine.
Make It A Meal: Serve smothered in Sausage Gravy or Dried Beef Gravy.
Other Biscuit recipes on this site:
Quick and easy - not much of a mess to clean up - will definitely make again

YUM! Better than McDonalds but very very similar. Thanks Robbie!

This is a wonderful recipe, I got your book last year for Christmas and I LOVE it... the only thing I did differently is I rolled each biscuit through butter on both sides before I baked them... it made them extra yummy!!!
Do not reprint, publish, or display content within this site without permission from the Webmaster
unless for personal use. Copyright © 2003-2012 All Mixed Up, Ltd. All Rights Reserved.