Walker's Wood Shrimp like Hop's®
Lightly seasoned, sautéed shrimp with a lemon-white wine sauce.
Submitted By: BukieB@aol.com
Serves: 2 - 4
Prep. Time: 0:40

1/2 cup dry white wine
1/4 cup fresh-squeezed lemon juice
1 Tbls. granulated sugar
1 Tbls. ground black pepper
1 tsp. salt
1 pinch dried thyme
1 cup heavy whipping cream
1 cup real butter – sliced, room temperature
1 lb. peeled and deveined shrimp
garlic pepper salt blend – as needed
olive oil OR vegetable oil – as needed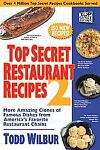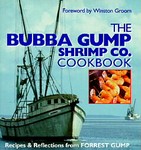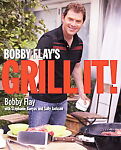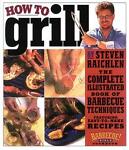 -In a saucepan over medium-high heat, combine wine, lemon juice, sugar, pepper, salt, and thyme. Bring to a boil and reduce by half.
-Reduce heat to medium, add cream to pan, and cook, stirring often, until thick.
-Remove pan from heat and slowly whisk in butter until melted.
-Cover pan, set aside, and keep warm.
-Lightly coat shrimp with garlic pepper salt.
-Sauté shrimp in a small amount of olive oil a skillet over medium-high heat until pink. Do not overcook.
-Pour prepared sauce over shrimp.
Notes: The sauce is also served at Hop's® with grilled salmon.

Make It A Meal: Serve atop Rice Pilaf like Joe's Crab Shack's® with Baked Garlic Asparagus.
Do not reprint, publish, or display content within this site without permission from the Webmaster
unless for personal use. Copyright © 2003-2012 All Mixed Up, Ltd. All Rights Reserved.