Garlic Vinaigrette Dressing
If you like garlic as much as I do, this dressing is pure
heaven. I even use it to dip bread and pizza crusts in.
Recipe Created By: Mike Rice
Yield: 5 1/4 cups
Prep. Time: 1:00
3 cups olive oil
1 1/2 cups apple cider vinegar
1/2 cup water
1/4 cup powdered sugar - optional
2 Tbls. dried oregano
2-4 cloves garlic - pressed
salt - to taste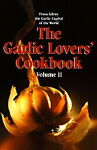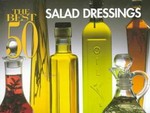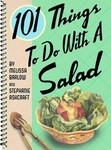 -Pour all ingredients into a cruet and shake to mix.
-Refrigerate at least 1 hour before serving.
Notes: Serve over mixed greens (especially great over spinach) and top with grated Parmesan cheese and Garlic Parmesan Croutons.
I tried your Garlic Vinaigrette, but instead of the Oregano, I used fresh dill! And it was fantastic, my friends here in Hungary loved it. Thanks for placing this recipe, I was bored with all mayonnaise dressings.
Do not reprint, publish, or display content within this site without permission from the Webmaster
unless for personal use. Copyright © 2003-2012 All Mixed Up, Ltd. All Rights Reserved.